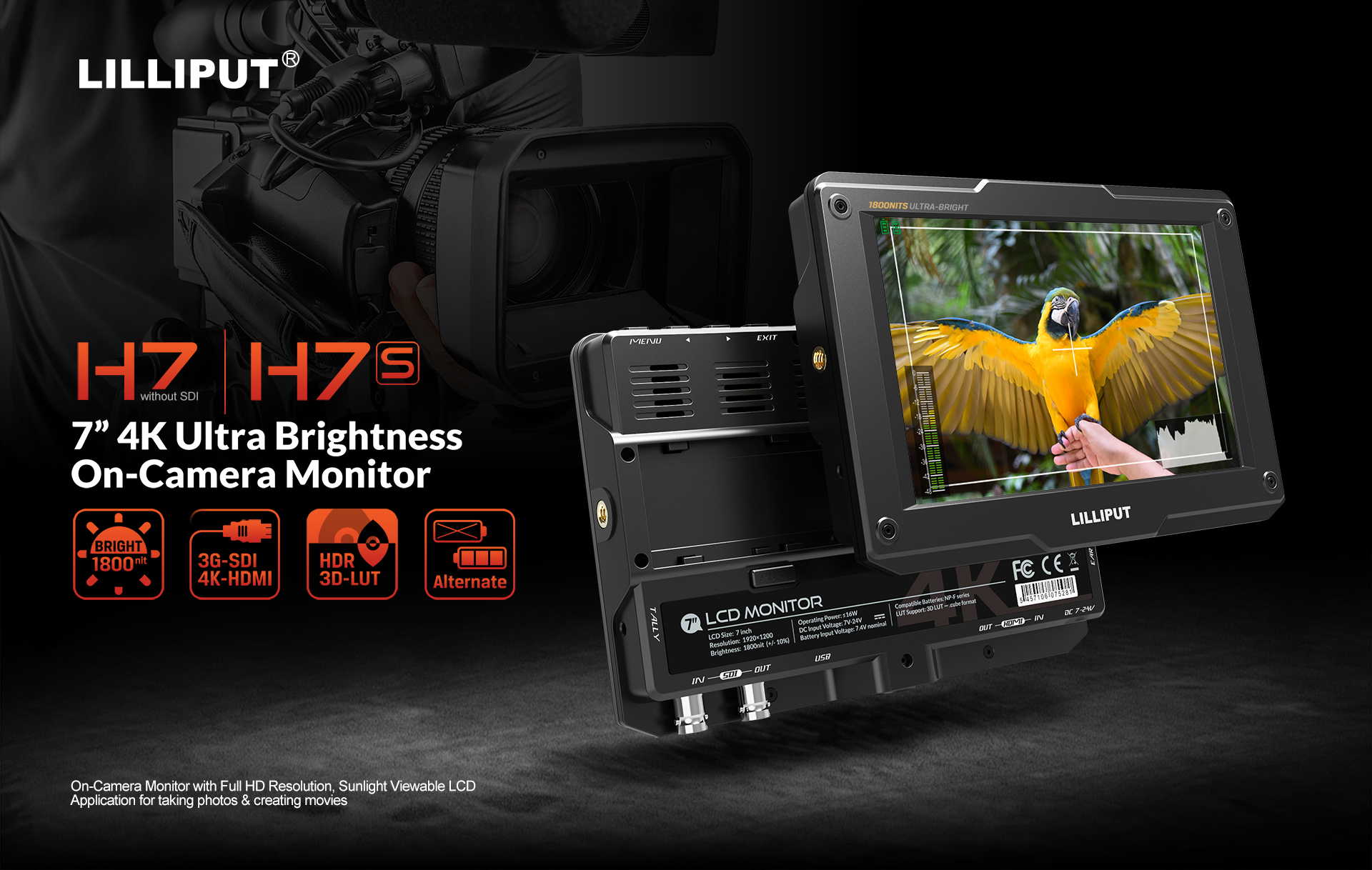 Introduction

This gear is a precision camera monitor designed for the film and video shooting on any type of camera.
Providing the superior picture quality, as well as a variety of professional assist functions, including 3D-Lut,
HDR, Level Meter, Histogram, Peaking, Exposure, False Color, etc. It can help the photographer analyzing
every detail of the picture and final capture the best side.
Features
 HDMI1.4B input & loop output

 3G-SDI input & loop output  (Only for H7S)

 1800 cd/m2 high Brightness

 HDR (High Dynamic Range) supporting HLG, ST 2084 300/1000/10000

 3D-Lut option of color production includes 8 default camera log and 6 user camera log

 Gamma adjustments (1.8, 2.0, 2.2, 2.35, 2.4, 2.6)

 Color Temperature (6500K, 7500K, 9300K, User)

 Markers & Aspect Mat (Center Marker, Aspect Marker, Safety marker, User Marker)

 Scan (Underscan, Overscan, Zoom, Freeze)

 Check Field (Red, Green, Blue, Mono)

 Assistant (Peaking, False Color, Exposure, Histogram)

 Level Meter (a key Mute)

 Image Flip (H, V, H/V)

 F1 & F2 User-definable function button
Clicking the link to get more detail about H7/H7S :
https://www.lilliput.com/h7s-_-7-inch-1800nits-ultra-bright-4k-on-camera-monitor-product/
---
Post time: Oct-26-2020