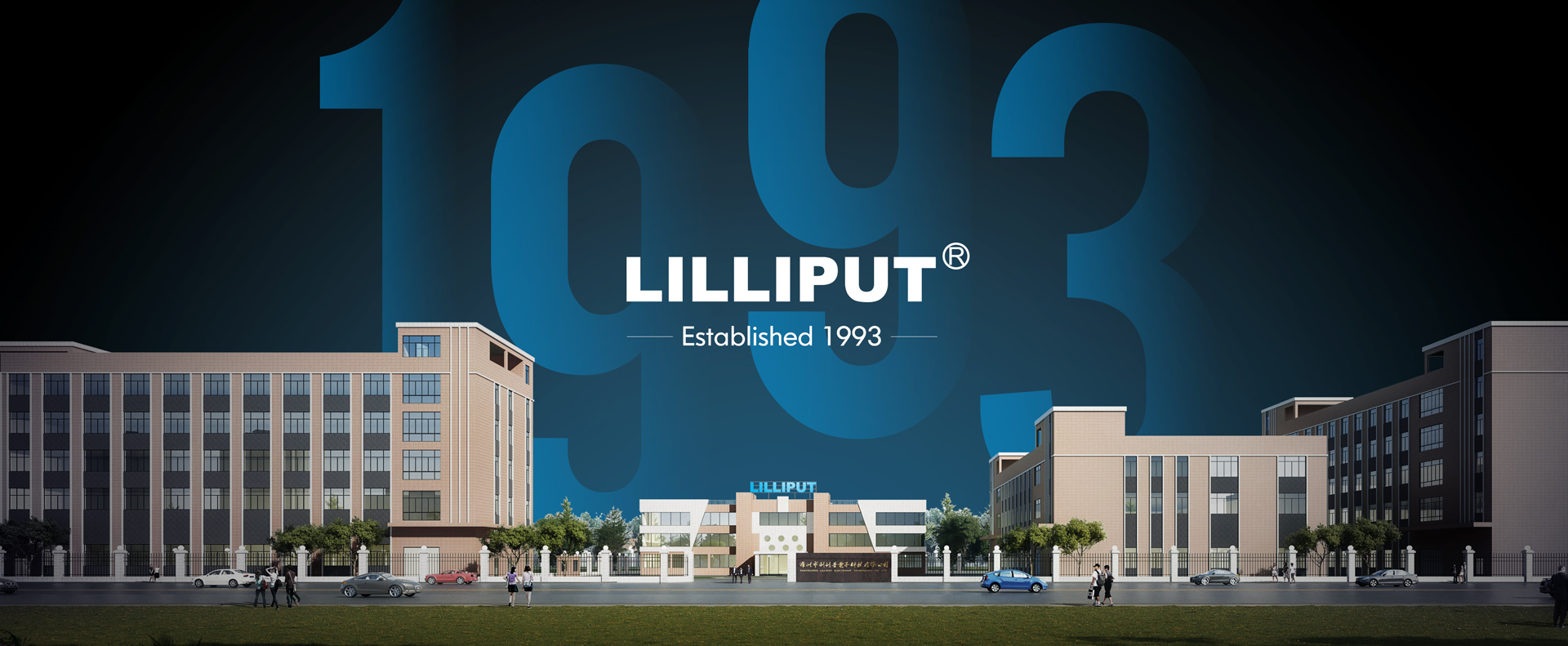 LILLIPUT is a globalized OEM & ODM services provider specialized in research and application of electronic and computer-related technologies. It is an ISO 9001:2015 certified research institute and manufacturer involved in the design, manufacturing, marketing and delivery of electronic products across the world since 1993 Lilliput has three core values at the heart of its operation: We are 'Sincere', we 'Share' and always strive for 'Success' with our business partners.
The company has been producing and delivering both standardized and customized products since 1993. Its major product lines include: Embedded Computer Platforms, Mobile Data Terminals, Test Instruments, Home Automation Devices, Camera & Broadcasting Monitors, Touch VGA/HDMI Monitors for industrial applications, USB Monitors, Marine, Medical Monitors and other Special LCD Displays.
LILLIPUT is highly experienced in designing and customizing Electronic Control Devices specified by the customer's needs. LILLIPUT offers full-line R&D technical services including industrial design & system structure design, PCB design & hardware design, firmware & software design, as well as system integration.
LILLIPUT has been engaging in volume production of both standardized and customized electronic products since 1993. Through the years, LILLIPUT has accumulated abundant experience and competence in manufacturing, such as Mass Production Management, Supply Chain Management, Total Quality Management, etc.
Founded:1993
Number of Plants: 2
Total Plant Area: 18,000 square meters
Workforce: 300+
Brand Name: LILLIPUT
Annual Revenue: 95% market in overseas
26 years in electronic industry
24 years in LCD display technology
19 years in international trading
18 years in Embedded Computer Technology
18 years in electronic Test & Measurement industry
67% eight years skillful workers & 32% experienced engineers
Completed test & manufacturing facilities
Head Office – Zhangzhou, China
Manufacturing Base – Zhangzhou, China
Oversea Branch Offices – USA, UK, Hong Kong, Canada.