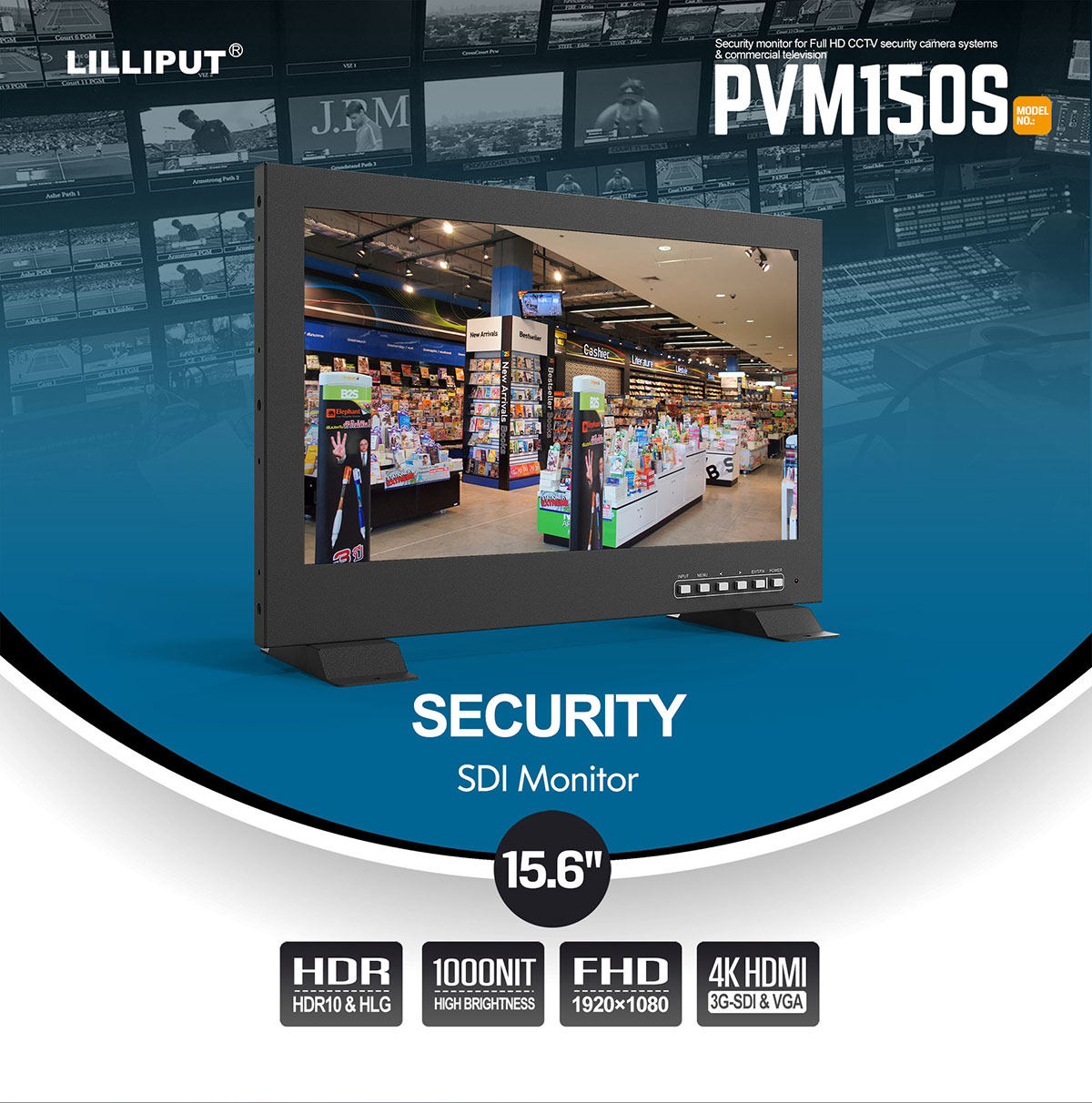 4K HDMI / 3G-SDI / VGA / Composite
HDMI 1.4b supports 4K 30Hz signal input, SDI supports 3G/HD/SD-SDI signal inputs.
Universal VGA and AV composite ports can also meet different usage environments.
FHD Resolution & 1000nit High Brightness
Creatively integrated the 1920×1080 native resolution into a 15.6 inch LCD panel, which is far
beyond from HD resolution. Features with 1000:1, 1000 cd/m2 high brightness & 178° WVA.
As well as seeing every detail in massive FHD visual quality, it is sunlight readable in the open air.

HDR
HDR10_300 / 1000 / 10000 & HLG are for optional. When HDR is activated,
the display reproduces a greater dynamic range of luminosity, allowing lighter and darker
details to be displayed more clearly. Effectively enhancing the overall picture quality.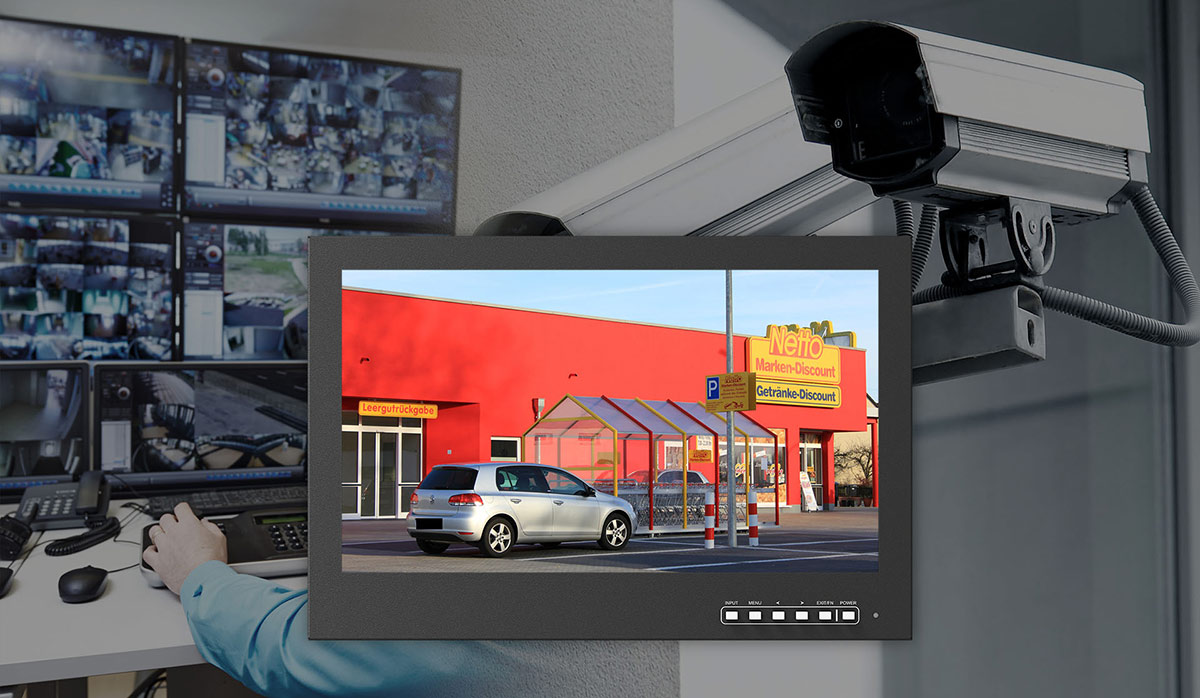 Security Camera Assist
As a monitor in security camera system to help with general store oversight by 
allowing managers and employees to keep an eye on multiple areas at once.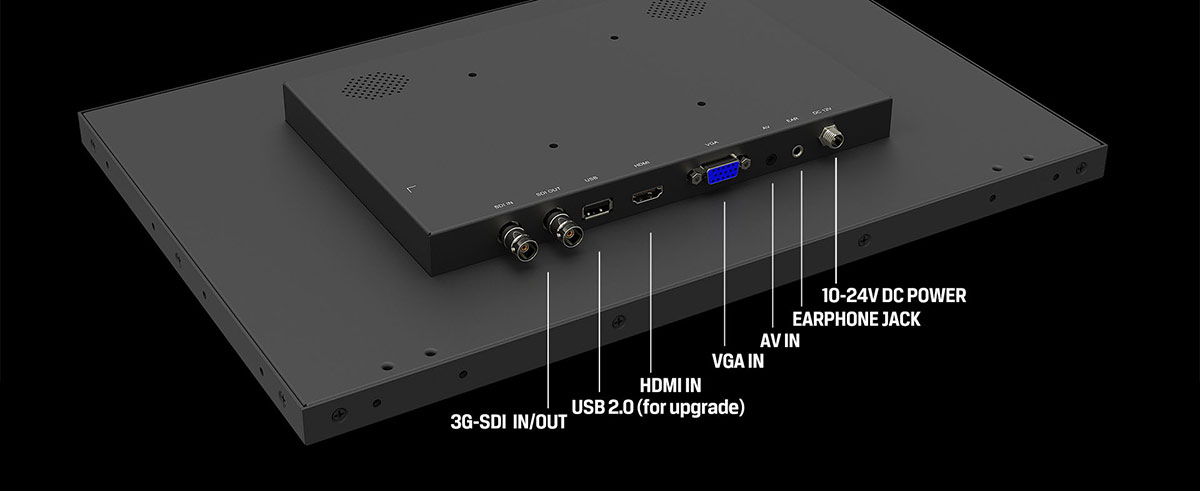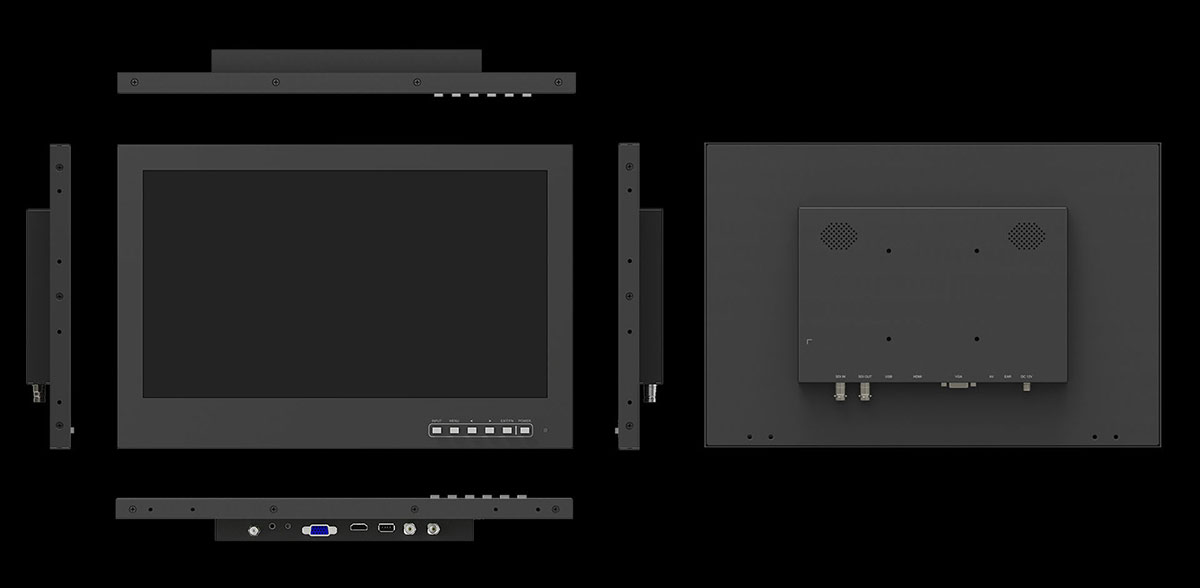 Metal Housing
Metal enclosure can protect the screen and interfaces from damage
cause by droppingor vibrating as well as the service life is increased.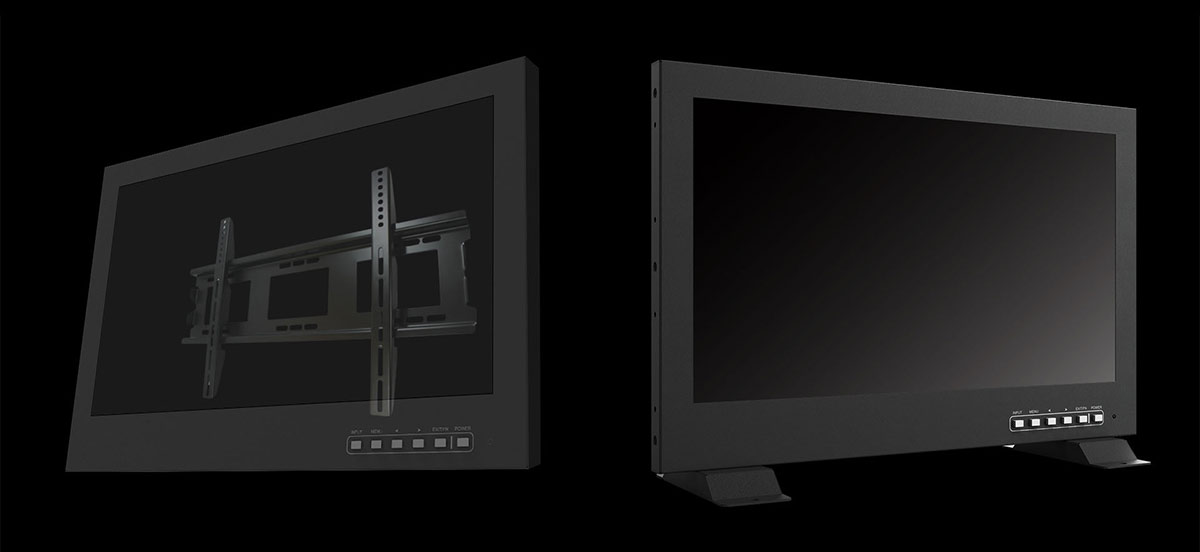 Wall-mount & Desktop
It can be installed and fixed on the wall through the VESA 75mm screw holes at its back.
Help with standing on the desktop by installing the base bracket on the bottom of monitor.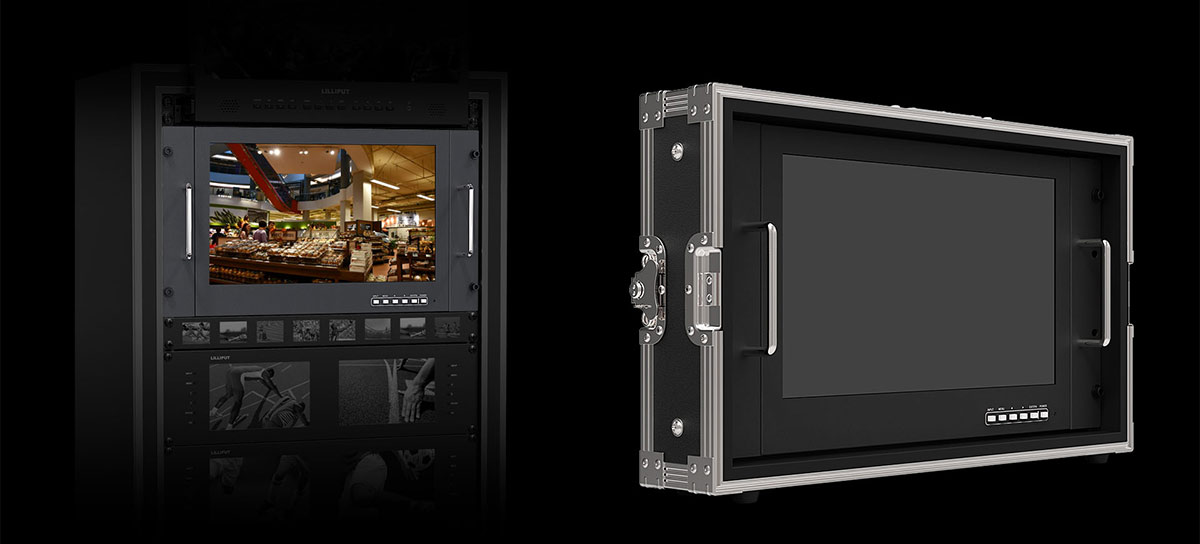 6U Rackmount & Carry-on
A 6U rack for a customized monitoring solution also supported for viewing from the different angles and images displays.
The portable aluminum case can completely store and protect the monitor so that it can be taken away at any time.
---
Previous:
8.9 inch 4K Camera-top HDMI monitor
---