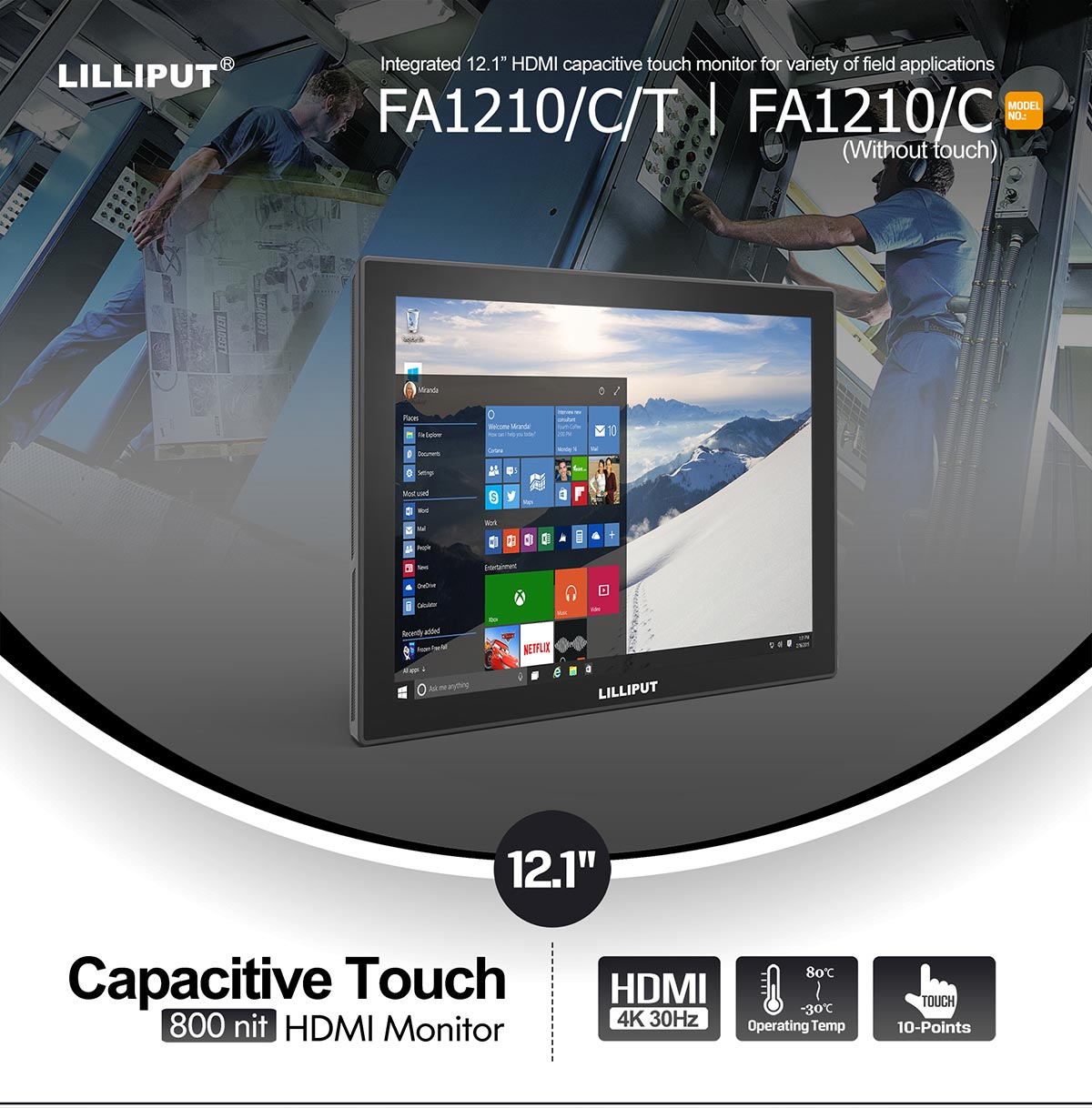 High brightness Display & Capacitive touch panel
It features 12.1″ 4:3 LCD panel with 1024×768 resolution, 800 cd/m² high brightness, 900:1 contrast,
170° wide viewing angles,which has high level of environment absolute rating so that the panel can
operate in a higher or lower temperature.10-point capacitive touch has better operation experience.
Temperature Resistance
With special screen panel, it can work well in -30℃~80℃ environment, and storage in
-30℃~85℃ temperature  will not affect its performance. Moreover, flexible applications
would be applied to various environments, such as commercial public display, outdoor
advertising, industrial operation and so on.
Interfaces & Wide Voltage Power
Compatible with HDMI (support 4K 30Hz) and VGA signals. Also, the touch driver loaded by USB
can realize the touch operation on the screen. Built-in high level components to support 12 to 24V
power supply voltage, allows to be used in more places.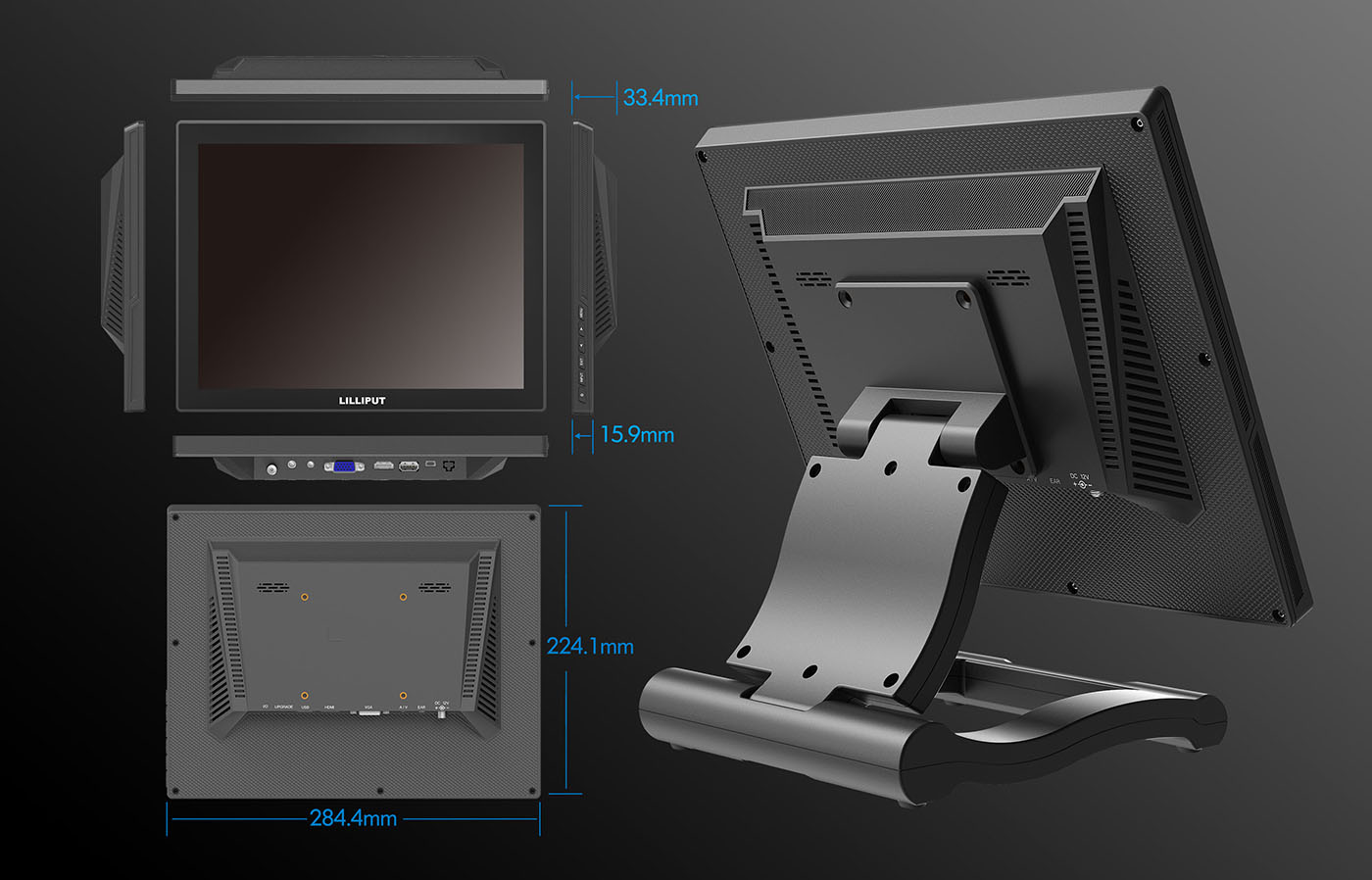 Folding Bracket (Optional) 
Equiped with 75mm VESA folding bracket, it can not only be retracted
freely, but save space on the desktop, wall and roof mounts, etc.
---
---