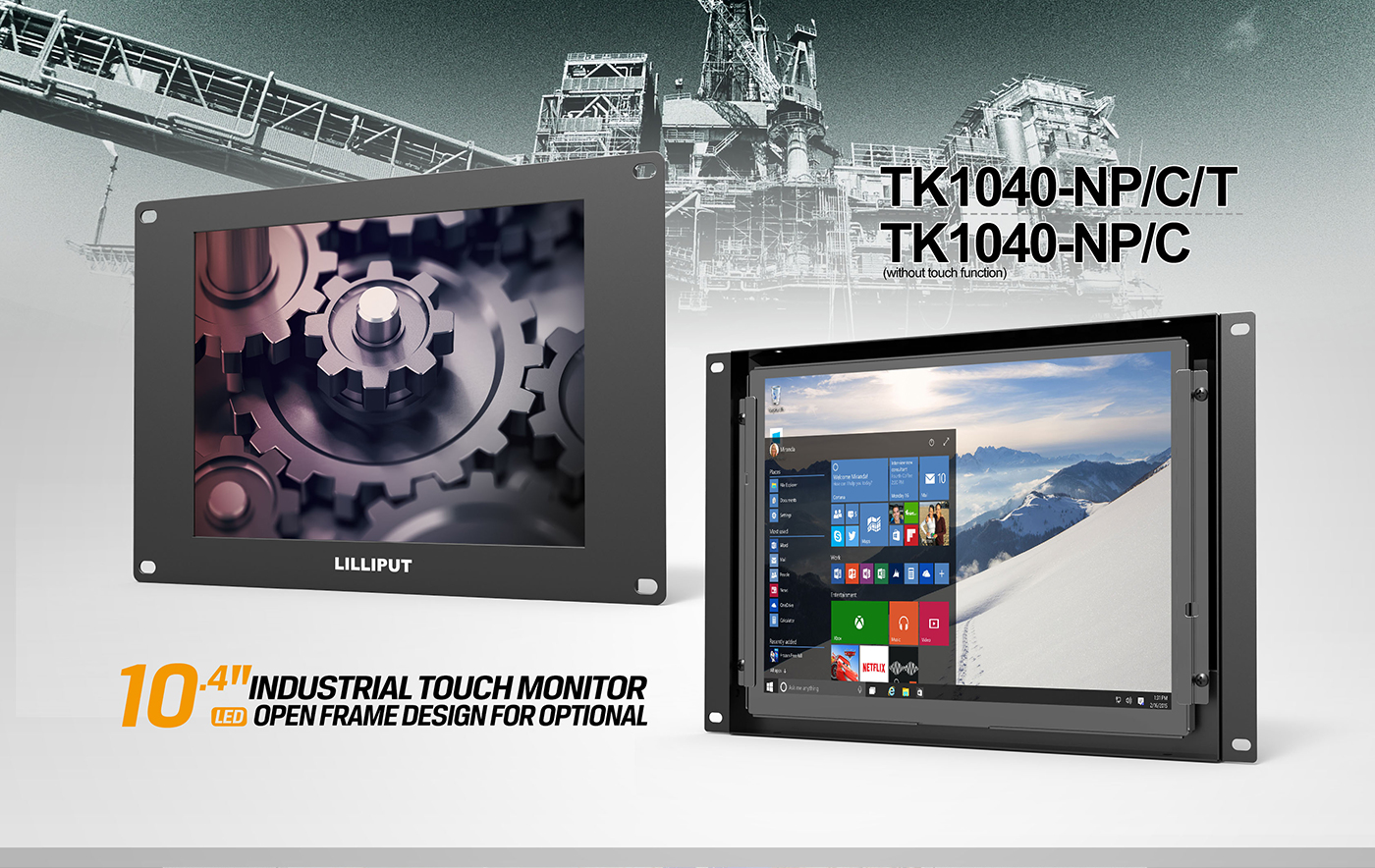 Excellent Display &  Rich Interfaces
10.4 inch LED display with 5-wire resistive touch , also features with 4:3 aspect ratio, 800×600 resolution ,
130°/110° viewing angles, 400:1 contrast and 250cd/m2 brightness, providing satisfied viewing experience.
Coming with HDMI, DVI, VGA, YPbPr, AV1, AV2 & S-video input signals to meet different needs of various
professional display applications.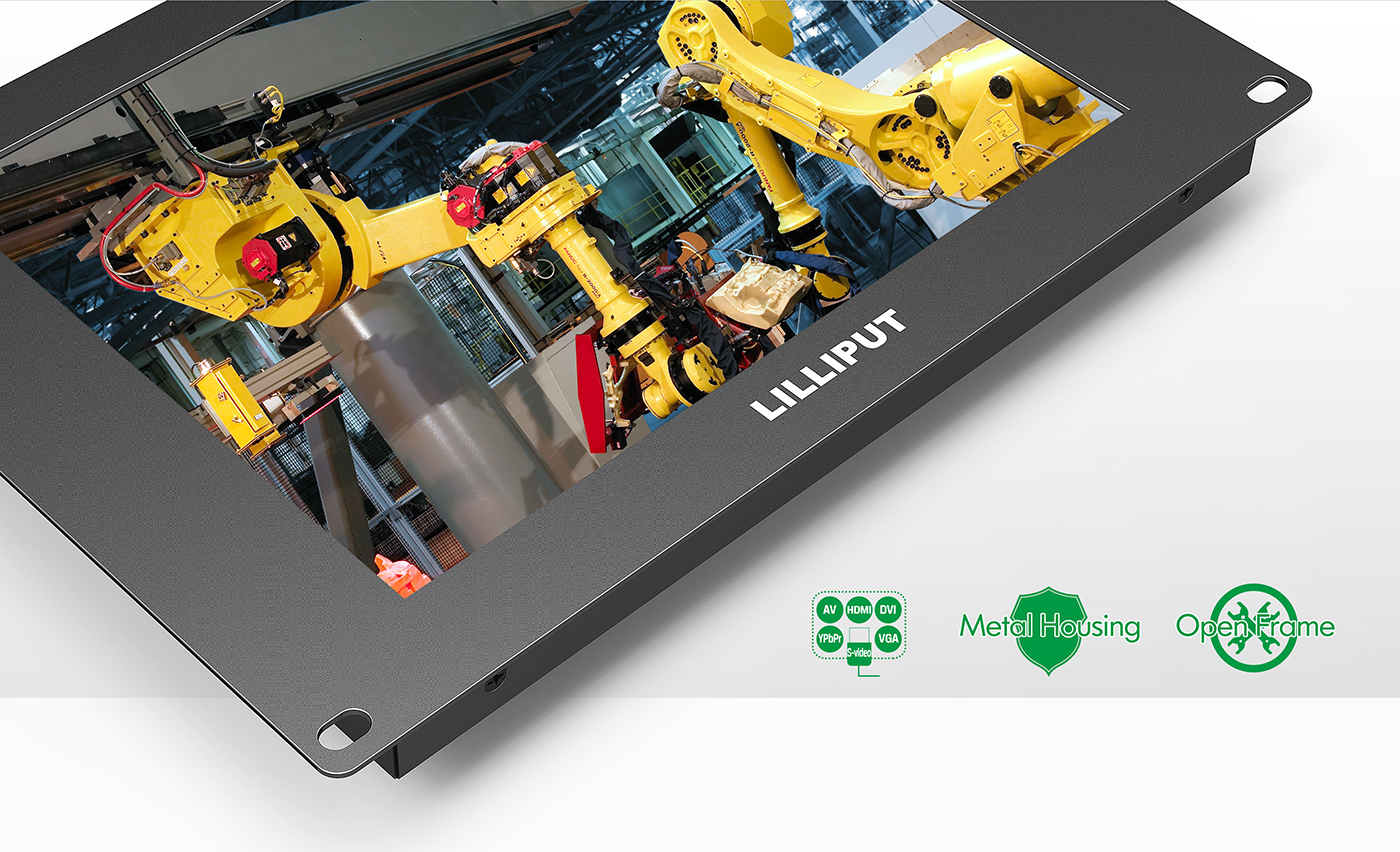 Metal Housing & Open Frame
Whole device with metal housing design, which make a good protection from damage, and good-looking appearance, also extend the lifetime of 
monitor. Having a variety of mounting usage in plenty of fields, such as rear (open frame), wall, 75mm & 100mm VESA, desktop and roof mounts.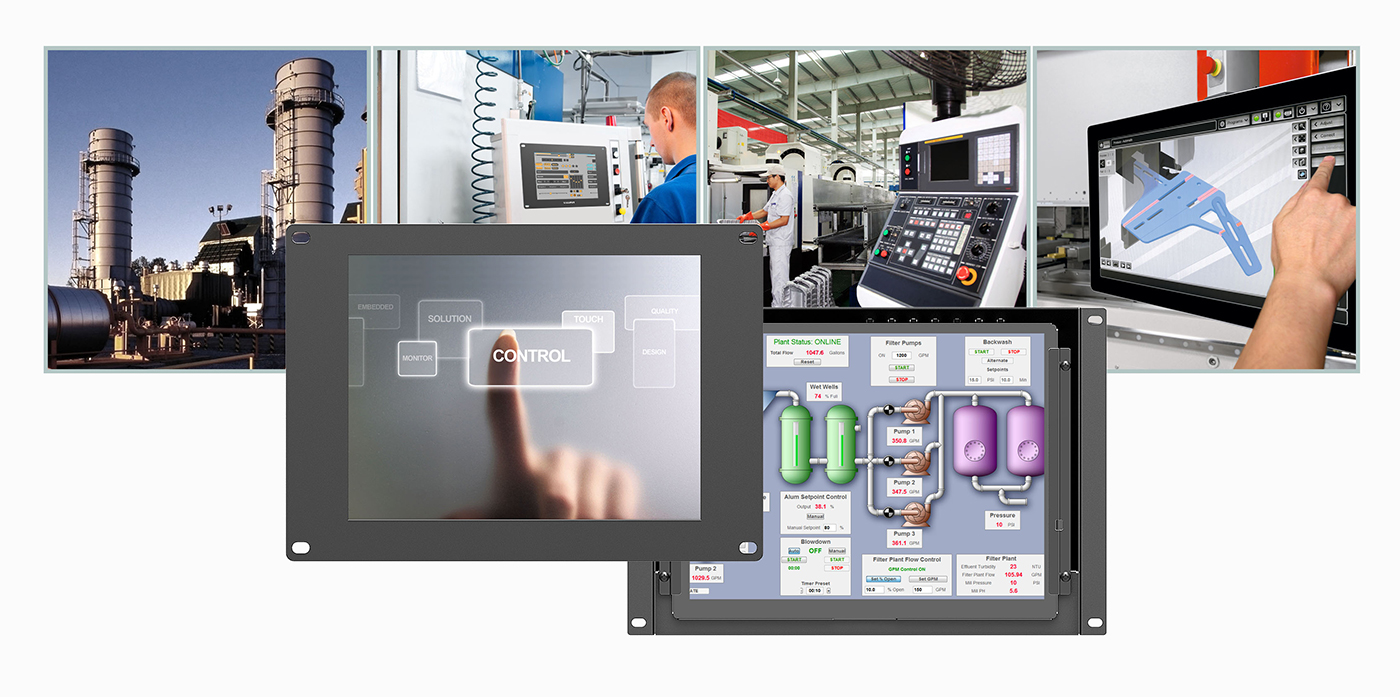 Application Industries
Metal housing design which can be applied in different professional fields. For instance, Human-machine interface, entertainment, retail, 
supermarket, mall, advertising player, CCTV monitoring, numerical control machine and intelligent industrial control system, etc.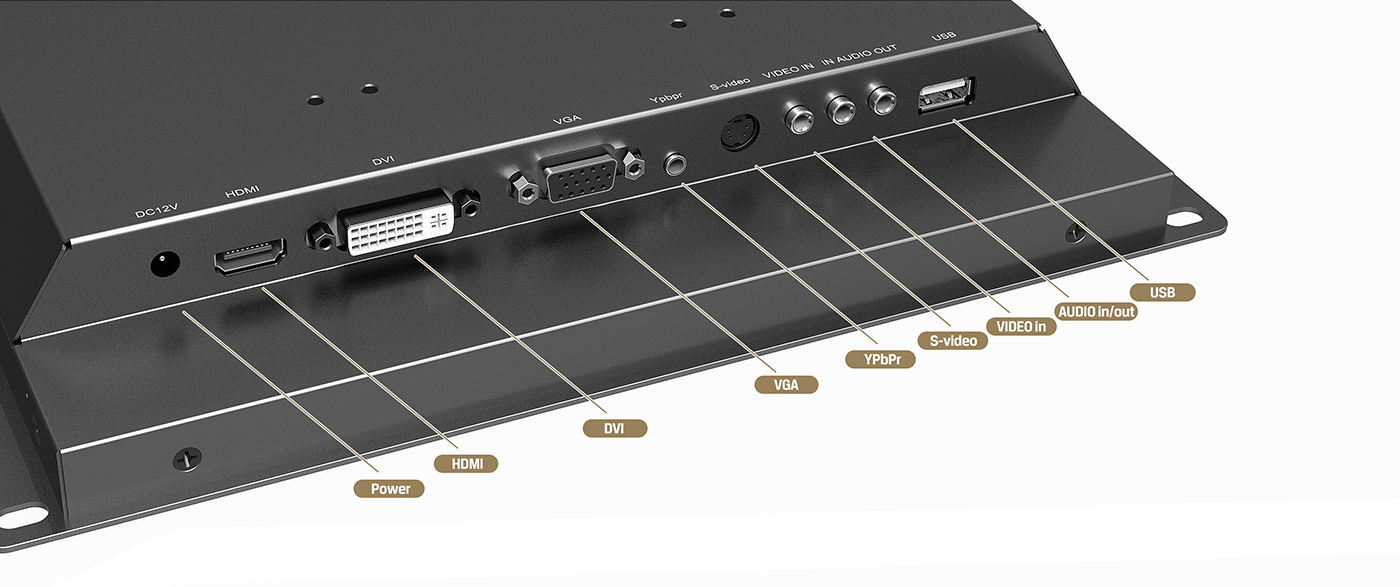 Structure
Supports rear mount (open frame) with integrated brackets, and VESA 75 / 100mm standard, etc. A metal housing
design with slim and firm features making efficient integration into embedded or other professional display applications.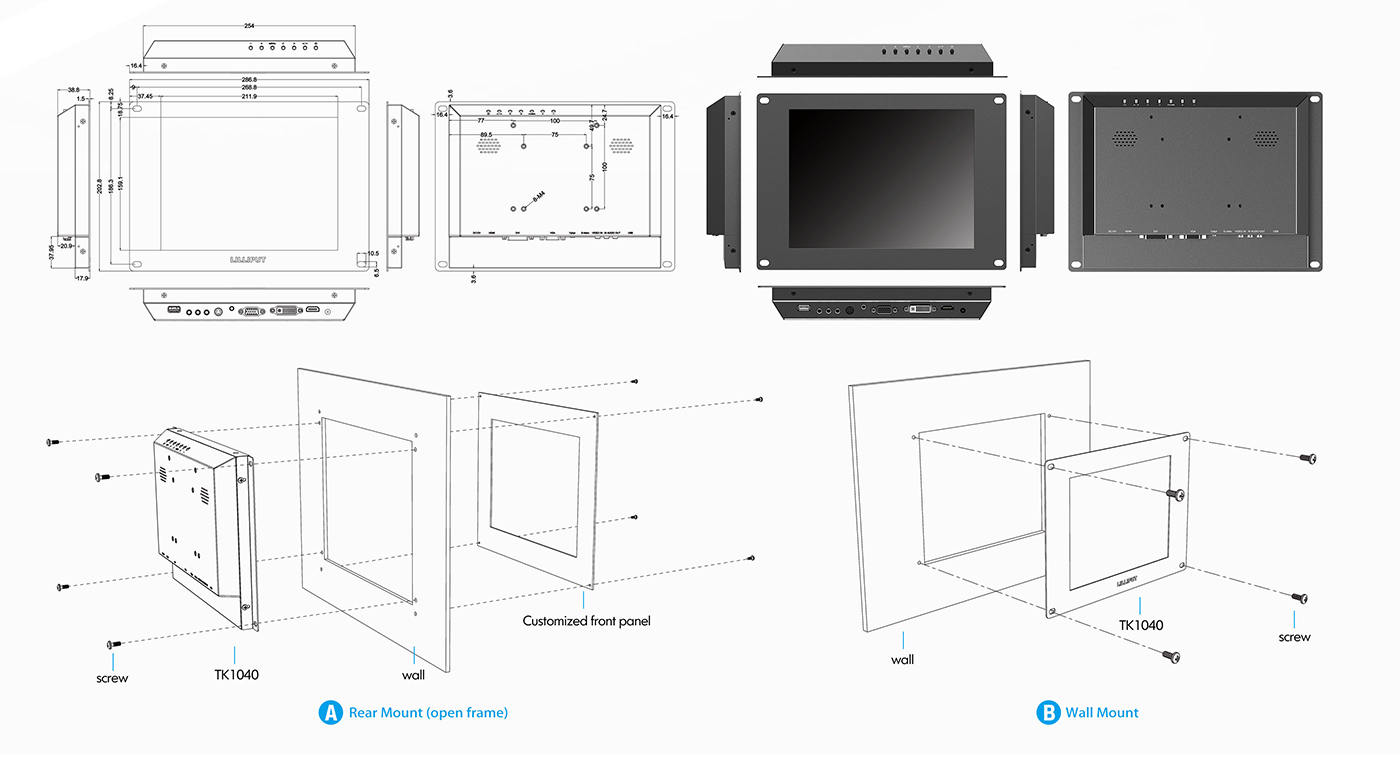 ---
---